UPDATED: 4/28/23
Learn how to search for products on our website.
Search by product categories and subcategories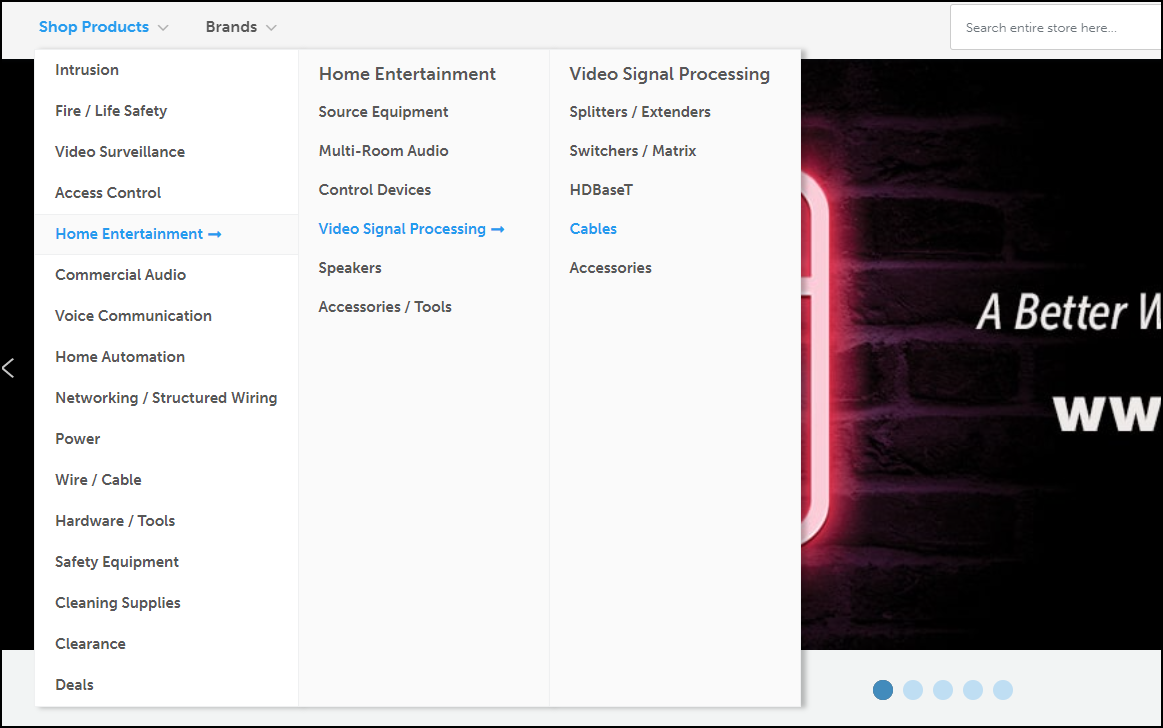 Hover over Shop Products.

If you're making a broad search, you can click the category name. For example, if you click Fire / Life Safety, you'll be able to browse through all the product listings under that category, including all its subcategories.

To narrow your search on a product listing page, select a subcategory under the category you've chosen initially.

In the sidebar, you can also narrow down your search by selecting attribute filters.
Search by brand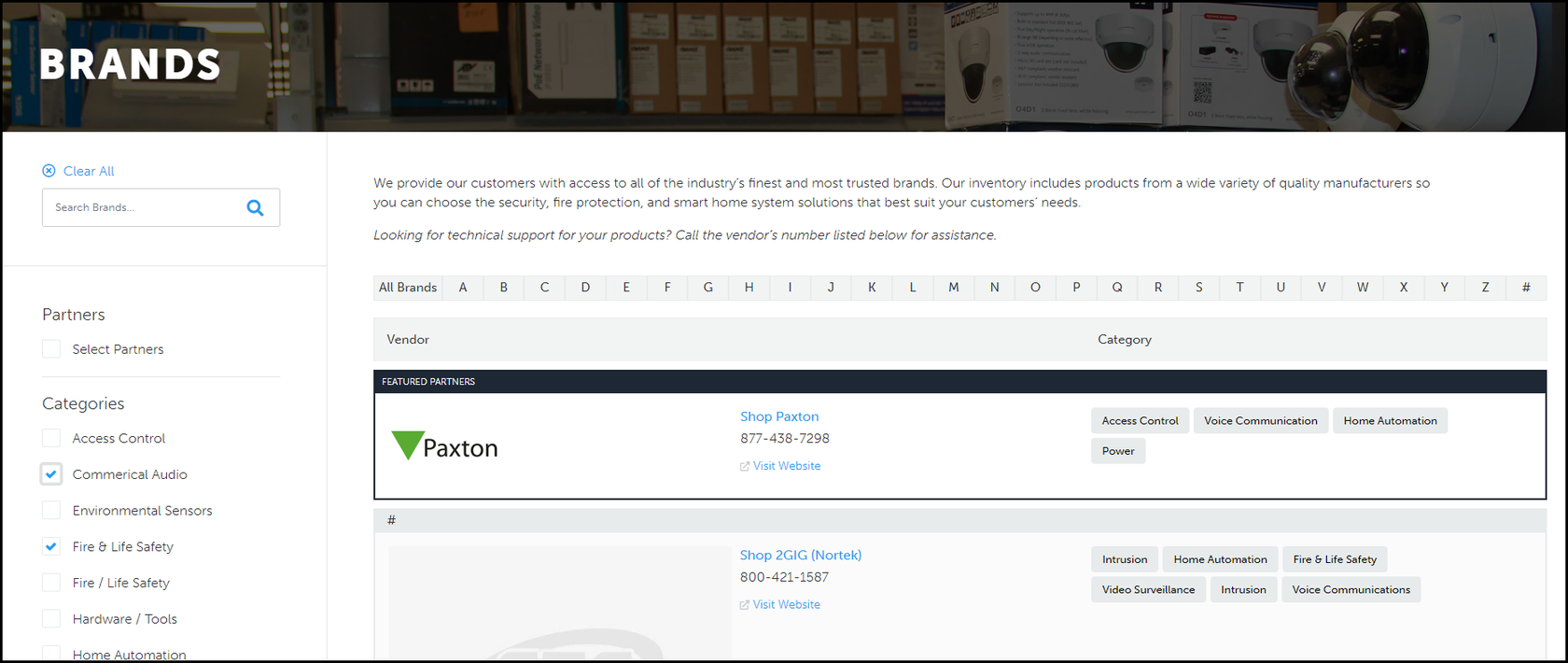 Hover over Brands.

Click on a brand. If the brand you're looking for isn't in the dropdown list, click All Brands.

On the Brands page, you can:

Search for a brand.

Browse the list alphabetically by selecting a letter.

Select categories to narrow down your search.
Search by keyword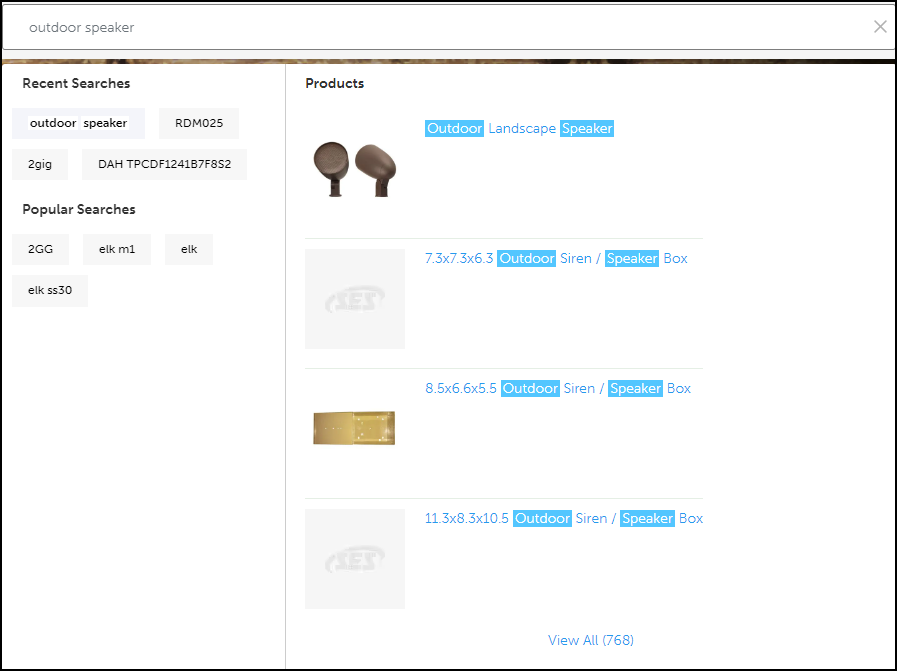 If you're uncertain of the exact brand and model of the product you're looking for, a keyword search can help you browse relevant products.

When you enter a keyword, search suggestions will populate. You'll see category and product suggestions and recent and popular searches.

The more keywords you use, the more descriptive and narrow your search becomes. For example, if you enter "speaker," you'll see results related to all types of speakers. If you enter "outdoor speakers," you'll narrow down your search for speakers that can be used outdoors.
Search by item number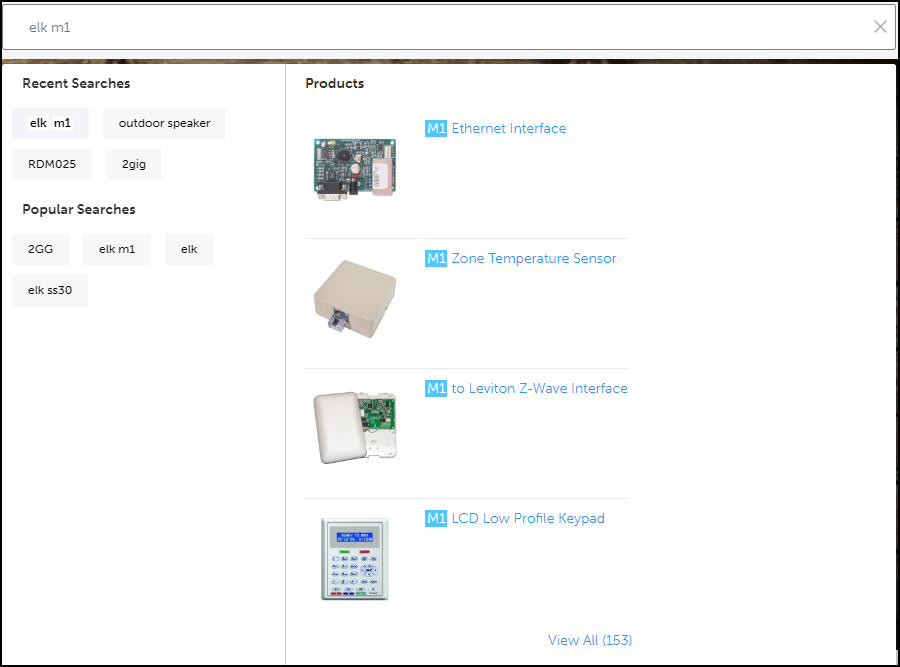 To search specifically for an item, enter the item number. In some cases, you can enter a partial item number and it may pop up in a search suggestion.
---
I've searched for a product. I can't see pricing on any of the product listings.
You must be logged into your customer portal account to see pricing.
---
This product listing is incorrect.
Please email us a link to the incorrect product listing at ecomm@sesonline.com.
---
Related
Set Up My Customer Portal Account